Place orders at: GALLERYPANELS.COM
Order Yours Today!
CONTACT US

P.O. Box 979
Guthrie, OK 73044
1-800-278-4279
405-282-7584
FAX 405-282-1130


---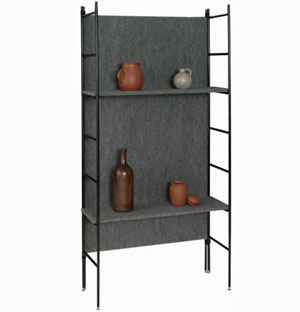 Place your artwork a little closer to your customers.
Secure these ladders to any Gallery Panel
for a professional variety of shelving.
The Ladder is also available
in a Stackable Version.